The Nourishing Hope team is a dedicated group of diverse professionals who have come together to proactively help children and their families who are living with autism. We believe that in order to bring about change in the health of these children, it is to imperative to consistently apply autism diet, nutrition and supplementation principles on a daily basis. Our practice is at the forefront of nutrition intervention science and we bring that information directly to you through our one-on-one practice and information exchange through our published work, web site, public events, newsletter and facebook group.
Our firm is led by one of the top autism nutrition professionals in the nation, Julie Matthews. She is recognized by families and professionals all over the world as a top Certified Nutrition Consultant and autism nutrition specialist. Our practice also reaches out to the best autism MDs, wellness professionals, feeding specialists, nutritionists, professional chefs, autism organizations and other nutrition-focused entities in order to bring the families we serve the best resources to support you as you work to bring about healing in your children.
About Julie Matthews
Founder & President
Julie is an internationally respected autism nutrition specialist and Defeat Autism Now! (DAN!) Practitioner. As a Certified Nutrition Consultant, Julie provides diet and nutrition intervention guidance backed by scientific research and applied clinical experience. She has been a Defeat Autism Now! Practitioner for over seven years and has helped thousands of children worldwide through her public education programs, conferences sessions, private consultations, her blog, web site and Facebook group. Julie is on the nutrition faculty at DAN!, serves on the scientific advisory panel of The Autism File. and is an honored member of the National Association of Nutrition Professionals.
Julie is author of "Nourishing Hope for Autism," an award-winning parent and clinicians guide to the fundamentals of autism nutrition, diet implementation and supplementation. Julie is also the founder of Cooking to Heal™, an autism education and cooking class program that provides public education in cities across the country as well as in-home resources for parents who cannot attend events and would like support as they are implementing diet from home.
Julie presents at the leading autism conferences in the US and abroad, hosts multiple radio programs, writes for autism publications, and teaches Cooking to Heal™ autism cooking classes. She supports parents, nutritionists, and physicians worldwide from her private practice in San Francisco. She provides nutritionist training through her private practice and through programs provided by Autism Research Institute throughout the year. Julie is a graduate of Bauman College and University of California, Davis. She has worked in the field of nutrition for over a decade.
About Martin Matthews
Founder & Vice President
With true entrepreneurial spirit and expertise, Martin guides Nourishing Hope in business development and operations. He manages the infrastructure of our practice as well as our global outreach strategy. Martin has an uncanny ability to connect with autism professionals and families that we serve; making sure their every need is met as they partner with our practice and resources. Martin's inspiration provides our practice with the vision that is necessary for us to grow into an autism wellness organization that meets the needs of hundreds of thousands of families and professionals on a yearly basis.
Martin's background in organizational psychology has helped Nourishing Hope become a leading global autism diet and nutrition outreach center. He serves on the board of National Association of Nutrition Professionals™ and works daily to bring together parents, professionals and resources that allow for hope for autism recovery. He understands that hope is that catalyst for action, that "better" is always possible, and believes that children on the spectrum deserve the opportunity to reach their full potential. He is well respected by national autism organizations, fellow wellness professionals and parents in the autism community. Martin networks with autism programs in the US and abroad. Martin can be reached at Martin@NourishingHope.com
About Jeannine Haugan-Olson
Director of Marketing, Public Relations & Parent Outreach
Jeannine Haugan-Olson reaches out to parents worldwide on behalf of Nourishing Hope through online support groups, organizations and our Facebook Group in order to bring critical autism nutrition information, resources, event details and diet support to parents and professionals. She has spent over 16 years in marketing, PR, event planning and communications working with Silicon Valley technology organizations, the medical sector and small businesses.
As a mom to a toddler, Jeannine is dedicated to parents who are searching for information and support as they explore and implement autism diet, nutrition and supplementation in an effort to help their children. She is our key liaison to autism publications, organizations, blogs and other global media outlets. Parents connect with Jeannine regularly for autism practice resources, published articles and volunteer opportunities. Jeannine can be reached at Jeannine@NourishingHope.com
Julie Matthews and the team at Nourishing Hope continually build relationships that help the families we serve. Here is a brief list of consulting professionals that are dedicated to helping children with autism. We collaborate with each of them on various issues through the practice and on behalf of our nutrition and diet clients. These individuals do not work for, nor represent, Nourishing Hope, they are professional collegues with whom we may confer.
Dr. Kurt N. Woeller
Stillpoint Center for Integrative Medicine
Kurt N. Woeller, D.O. is an osteopathic physician who specializes in traditional osteopathic medicine, cranial osteopathy and integrative medicine. His primary focus is treating children with autism-spectrum disorders. Dr. Woeller is currently the medical director for Stillpoint Center for Integrative Medicine in Murrieta, CA, a clinic that successfully treats children on the spectrum. He is also the Medical Director for an online biomedical resource website called Autism Action Plan.
Dr. Woeller graduated in 1995 from the University of New England, College of Osteopathic Medicine (UNECOM) in Biddeford, Maine and completed his postgraduate training at Mesa General Hospital in Arizona. Since 1998, Dr. Woeller has been a referral physician for the Defeat Autism Now! (DAN!) organization of doctors dedicated to the biomedical assessment and treatment of children with autism-spectrum disorders.
He is also the Autism Outreach Director for The Great Plains Laboratory outreach clinics where he also teaches doctors the latest biomedical diagnostic testing and treatment protocols for children with autism-spectrum disorders.
Stan Kurtz
Father, Researcher, Founder, ReVitaPop
Stan is a father who has successfully recovered his son from autism through biomedical intervention. He is a parent that has become an amazing researcher, advocate and scientist upon the diagnosis of his son. His contributions to the autism community are great and his breadth of knowledge in the area of autism recovery is stunning.
Mr. Kurtz has invented Methyl-B12 Nose Spray and MB12 RevitaPOP – supplementation products that help children with autism. He is highly regarded in the autism community and provides inspiration and information to parents as they are working to find healing for their children with autism. Stan has his own web site and a website that includes documented autism recovery stories. See http://AutismRecoveryVideos.com
Dr. Devin Houston
CEO, Houston Enzymes
Dr. Devin Houston is the founder of Houston Nutraceuticals, Inc, a leading provider of enzyme supplements in the US. As a Doctor, he holds degrees in Biology, Medical Science and Biochemistry. Houston Enzymes are used by physicians and parents in the biomedical treatment of autism. Dr. Houston provides informative articles, surveys and webinars on the topic of enzymes from his corporate web site. Dr. Houston consults with healthcare professionals and parents as they apply enzymes to client treatment protocols.
Dawn Winkelmann, MS, CCC-SLP
Founder & Feeding Specialist, Spectrum Speech & Feeding
Dawn Winkelmann is a Speech Language Pathologist and Certified Feeding Therapist with over 13 years of experience evaluating and treating children with swallowing and feeding disorders as well as speech and language disorders. She specializes in the medically fragile child as well as children on the autism spectrum. She lectures in the US and China with her work highlighted on major network television. Dawn has started and maintained several inpatient and outpatient Modified Barium Swallow (MBS) Study Programs and has developed continuing education courses for speech language pathologists in the area of speech and swallowing.
Dr. Stephen Olmstead, MD
Chief Science Officer, Klaire Labs, a Division of ProThera, Inc.
Healthcare professionals rely on Klaire Labs™ for hypoallergenic, dairy- and gluten-free probiotics. Their comprehensive selection ranging from 3+ billion to 100+ billion CFUs per serving provides practitioners the flexibility to select the right probiotic for individual needs. Klaire Lab's probiotics provide support for people with intestinal dysbiosis, irritable bowel syndrome, inflammatory bowel disease, malabsorption, lactose intolerance, increased mucosal permeability, diarrhea, constipation, allergic sinusitis, infectious gastroenteritis, food allergies, and children on the autism spectrum.
Dr. Kara Fitzgerald, MD
Clinical Support Specialist, Metametrix
Kara Fitzgerald received her doctorate of naturopathic medicine from National College of Naturopathic Medicine in Portland, Oregon. She completed the first CNME-accredited post-doctorate and residency in nutritional biochemistry and functional laboratory medicine at Metametrix Clinical Laboratory and Progressive Medical Center, a large integrative medical practice in Atlanta, Georgia. Dr. Fitzgerald is a contributing author in Laboratory Evaluations for Integrative and Functional Medicine, and is editor of the Metametrix Handbook. She is also currently writing a book of case studies in integrative medicine. Dr. Fitzgerald has lectured on the clinical application of functional laboratory interpretation in a variety of arenas including The Institute of Women's Health, Autism One and the Institute for Functional Medicine. She maintains a clinical practice at Advanced Diagnostic at Yale-New Haven at Long Wharf in New Haven, Connecticut.
Dr. Lynne Mielke
Founder & Director, Developmental Spectrums Clinic
As the founder of Developmental Spectrums clinic, Dr. Mielke graduated from the Indiana University School of Medicine. She did Psychiatry residency at UCLA's Neuropsychiatric Institute. Dr. Mielke's interest in autism and related disorders began after the birth of her second son, who developed unexplained gastrointestinal, behavioral, and language problems in his second year of life. She is a Defeat Autism Now! (DAN!) Doctor, specifically trained by Autism Research Institute. Dr. Mielke specializes in Autism Spectrum Disorders (ASD) for many years. Her mission in life is to help recover children on the autism spectrum. She is highly regarded in her field and is a regular member of the Autism Research Institute's Think Tanks.
Dr. Elisa Song, MD
Founder & Director, Whole Child Wellness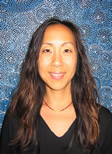 Elisa Song, MD founded Whole Child Wellness in 2005 with a mission to create a nurturing environment that integrates allopathic and natural medicine customized to each unique child, in order to help children to thrive to their fullest potentials. Dr. Song has a special interest in providing integrative care for children with complex medical issues, including autism, asthma, autoimmune illness, eczema, food allergies/sensitivities, inflammatory bowel disease and other gastrointestinal disorders, and environmental illness. Dr. Song graduated with distinction in political science from Stanford University. Dr. Song attended NYU School of Medicine and trained in Pediatrics at UCSF Medical Center. She earned a Master's degree in public policy from UC Berkeley.
Dr. David Traver, MD, FAAP
Founder & Director, Autism Clinic for Children
Dr. Traver's Foster City, California clinic is devoted to the treatment of a set of conditions collectively known as Autistic Spectrum Disorders. These include Attention Deficit Hyperactivity Disorder, Asperger's Disorder, Pervasive Developmental Disorders-NOS, and Autism. The clinic employs a biomedical approach, which encompasses gastrointestinal healing, nutritional supplementation, immunologic support and detoxification. In select cases this also includes addressing the issue of heavy metal poisoning. These approaches are implemented after appropriate testing, usually performed on a variety of samples including blood, urine, stool and hair. Dr. David Traver is a board certified pediatrician and a Fellow of the American Academy of Pediatrics.
It was during this time that Dr. Traver became familiar with the biomedical approach to treating Autistic Spectrum Disorders, known as the DAN! Protocol. He has attended national conferences and training programs focused on this protocol, and has spoken at seminars and parent support groups on the assessment and treatment of spectrum disorders. He now adopts the biomedical approach as the first line treatment for these conditions.